Meet Dr Michael McKibbin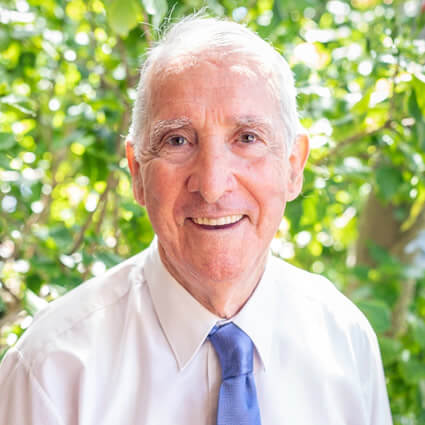 Dr Michael (also known as Dr Mack) is well known for his extensive knowledge in chiropractic care and his strong professional reputation. He's seen over 10,000 patients over the last 50 years in the Attadale community and surrounds.
Dr Mack's chiropractic journey began a lifetime ago. Like most chiropractic patients, he experienced failed medical treatment for his own symptoms and eventual chiropractic correction of the subluxations causing those same symptoms.
Work never feels like work for Dr Mack due to his immense amount of passion for helping the body's innate intelligence to regain and maintain natural healthy function.
Education and Experience
Through his own personal experiences with chiropractic care, it led Dr Mack to study at the Palmer School of Chiropractic in Davenport, Iowa, USA; where chiropractic first began.
At that time, senior chiropractic students took the same basic sciences examinations as, and in the company of, senior medical students. He passed the State Basic Science examinations in Des Moines Iowa.
In the 1960's, WA was the first Australian State to register chiropractors. Western Australia had few chiropractors and a need for more. He made the wise choice to establish a practice in Attadale and has been there since.
Dr Mack's early career experiences gave him an appreciation of managing sporting injuries.
I was associated with various sporting clubs, including the East Fremantle football club.
Outside of the Practice
When not in the practice, Dr Mack is spending time with his family and grandchildren. His daughter, Janine is one of the friendly receptionists at Attadale Chiropractic Clinic.
Book Your Appointment Today
Contact our team today to schedule your appointment. We look forward to meeting you soon!

Dr Michael McKibbin | (08) 9330 5298