Greetings.  When citizens discover that the media is complicit in great wrongdoing, citizens need to call our media to account. Hence my email to Media Watch.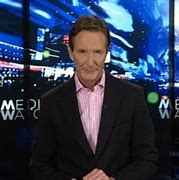 This article springs from organised medicine's century-long, global trade war against patients who have a subluxation-related disorder.
Chiropractic reflects an interesting comparison of contrived media influence.
For a century, global media has not created a front-of-mind awareness of what subluxations are, and the large array of symptoms and syndromes that chiropractic has shown to be subluxation-related.
Compare that to the sudden front-of-mind public awareness created by the front-of-mind publicity of 911 and the current Covid pandemic.
Australia's media has always been silent about our nation's true total of death arising from medical treatment as distinct from the patient's disorder, Australia's iatrogenic epidemic.
In his 1995 book Bad Medicine, Australia's investigative journalist, John Archer used some of the medical data about iatrogenesis to guesstimate that Australia has some 50,000 iatrogenic deaths per year. That figure multiplied by decades staggers the imagination.
Our media, including Media Watch, share complicity in remaining mute about this life or death subject.
Over time, I have forwarded information about this appalling media concealment to Media Watch.
For the public record, please explain why Media Watch is an informed party to the concealment of Australia's true total of iatrogenic deaths.
CC: my new MP Sam Lim, Australia's media, my patients and colleagues, etc.