Meet Our Team at Attadale Chiropractic Clinic
Our friendly and caring team members are passionate about helping to ensure a positive experience for our patients.
We'd like you to get to know them better!

Jayne, Chiropractic Assistant/Practice Manager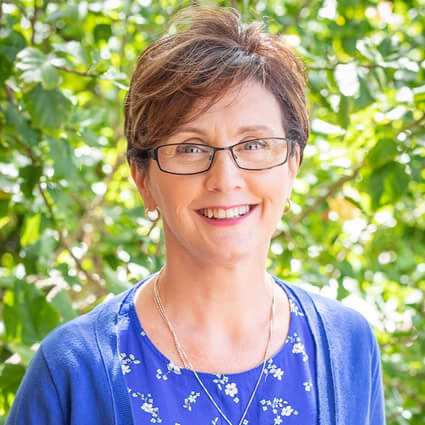 Jayne began working at our practice in 1993 and oversees the daily operations of the front office. She also assists Dr McKibbin in running the practice.
Witnessing the Effects of Chiropractic
When Jayne joined our team in 1993, she knew nothing about chiropractic treatment. "Since then it has never stopped amazing me the changes I have seen in our patients after having adjustments; some have been life-altering. Every subluxation-related symptom is different and reacts differently and to see people regain themselves after their subluxation is adjusted is truly wonderful."
For Jayne, it's fulfilling to have met families who came into the practice in the early 1990s who have returned through the years with their children and then their grandchildren. Jayne is pleased to find out that chiropractic has become part of their health program. "Chiropractic patients are like no other; they are positive energetic people who see the benefits of chiropractic care."
Being Part of a Positive Practice
Jayne has enjoyed developing friendships here at the practice. She also loves to work in our calm and happy clinic.
I truly enjoy working for Dr McKibbin and we have a wonderful team here at Attadale Chiropractic Clinic.

Dawn, Chiropractic Assistant/Receptionist
When you walk into the practice, Dawn is the friendly face who will greet you. She handles the scheduling of patients and other various administrative duties.
Dawn loves working at our clinic.
What's interested me most is seeing patients come in, some of whom are unable to walk. After a couple of adjustments, they can walk upright again. I also find it interesting that chiropractic care is not just for the elderly; it can be for newborn babies up through any age.
For Dawn, the most fulfilling aspect of her role is to see the patients who are so friendly and happy to feel good again after being regularly adjusted by Dr McKibbin.


Janine, Chiropractic Assistant/Receptionist
Janine is Dr McKibbin's daughter, and has witnessed the delight and relief in patients when they embrace chiropractic care.
I love chiropractic care's ability to correct the cause rather than just treat the symptoms.
Book an Appointment
Contact us today to schedule an appointment!
CONTACT US »

Meet The Team at Attadale Chiropractic Clinic | (08) 9330 5298