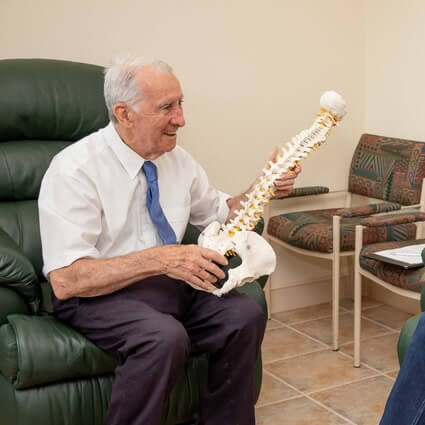 Before going to Palmer Chiropractic College, I attended lectures taken from medical texts, which never mentioned a guiding influence of the wonders of life.
There was never a mention of either a Universal intelligence creating and guiding the evolvement of the universe and all within it or an Innate (inborn) Intelligence overseeing life's functions from conception to death. My chiropractor introduced me to both of those understandings.
For him, it was a fact that all life requires an Innate Intelligence to coordinate the vast array of happenings that life itself creates. He made no mention of an afterlife.
The course at Palmer Chiropractic College took Universal Intelligence and its expression by Innate Intelligence for granted. Embryology became lectures about the mother's innate intelligence guiding the baby's creation of the vast chemistry and physiology laying the groundwork for what will become the trillions of cells in an adult body.
Our course in physiology was based on the concept of Innate Intelligence residing in the nervous system, overseeing each vertebrate's functioning, benefiting from healthy circumstances, and being harmed by unhealthy circumstances.
In effect, the courses at Palmer encouraged each student to fulfill her/his duty to protect the integrity of their own body. To use our educated intelligence to make healthy choices so that our innate intelligence can create and maintain good health.
In 1928 research by Dr. Carl Clevland had already established the common sense of chiropractic maintenance care. Hence a foundation for our clinical training was to encourage patients to have maintenance care to retain spinal integrity.
The student chiropractors encouraged our patients to be responsible for their healthy environment. To use self-care to allow Innate Intelligence to fulfill its role. To maintain a healthy weight, have good bedding, and take personal responsibility to avoid causing self-injury.